So, I participated in our school's science fare this year, and here is what I have made; a program indeed:
The A-Wave Simulator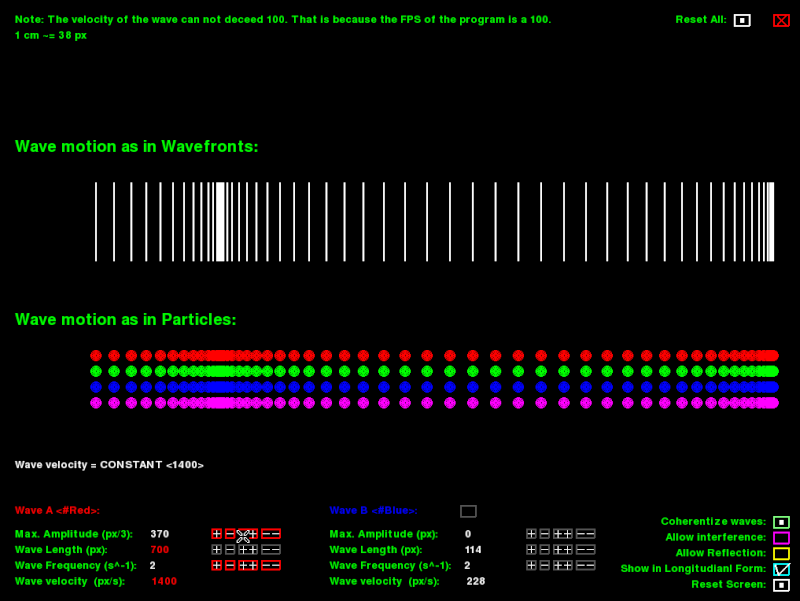 The simulator supports simulating both Longitudinal and Transverse waves. 2 waves (A & B) can be simulated at the same time, and are both needed in order to allow the Interference. Reflection of the wave can be allowed 2, and the Interference of the 2 waves (the original and the reflected one) to produce a stationary wave!!.
Download link: http://www.mediafire.com/?dbmec16hdbss6nj
Source code: http://pastebin.com/9gjSQ4SS
Comments would be nice

!
◄∞▐▬▬▬▬▬▬▬▬▬▬▬▬▬▬▬▬▬▬▬▬▬▬▬▬▬▬▬▬▌∞►

Revolutionary Army








Posts

: 2690


Reputation

: 347
Bellies : 18841






its fkin awesome +1 man! you really are intelligent
◄∞▐▬▬▬▬▬▬▬▬▬▬▬▬▬▬▬▬▬▬▬▬▬▬▬▬▬▬▬▬▌∞►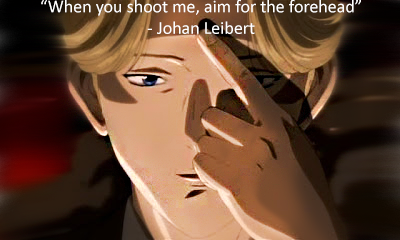 'The Monster inside me is growing bigger!' *Munch-munch, chomp-chomp, gobble-gobble, gulp*
Revolutionary Army








Posts

: 3552


Reputation

: 274
Bellies : 17445






Intelligent? Nah.. Just a boring, hard-working nerd

◄∞▐▬▬▬▬▬▬▬▬▬▬▬▬▬▬▬▬▬▬▬▬▬▬▬▬▬▬▬▬▌∞►

Revolutionary Army








Posts

: 2690


Reputation

: 347
Bellies : 18841






Whoa, looks pretty cool...too bad I know next to nothing about physics :facepalm:
◄∞▐▬▬▬▬▬▬▬▬▬▬▬▬▬▬▬▬▬▬▬▬▬▬▬▬▬▬▬▬▌∞►
Billy Talent references xD
Shichibukai








Posts

: 2528


Reputation

: 159
Bellies : 20689







---
Permissions in this forum:
You
cannot
reply to topics in this forum