How bad was Yin's tutorial?
The Tyrant:
The C4D:
The pathetic tutorial thingy:

I suck at this. It will probably be more useful to look at the pictures rather than read what i wrote.:

Spoiler:

Spoiler:

Spoiler:

Spoiler:

Spoiler:

Spoiler:

Spoiler:

Spoiler:

Spoiler:

last chance:

(If you want me to try this tutorial thing again, I can probably explain in more detail, now that I know how to actually make a tutorial

)
well I can give you the psd rhino, you might understand stuff better that way

◄∞▐▬▬▬▬▬▬▬▬▬▬▬▬▬▬▬▬▬▬▬▬▬▬▬▬▬▬▬▬▌∞►
Billy Talent references xD
very nice!
can u give me the psd too?
@can u tell me how to make render eyes glow? it seems cool but i dont know how to,example:
http://pokegames.forumotion.co.uk/ the banner
◄∞▐▬▬▬▬▬▬▬▬▬▬▬▬▬▬▬▬▬▬▬▬▬▬▬▬▬▬▬▬▌∞►
Spoiler:
Shichibukai





Posts

: 1745


Reputation

: 142
Bellies : 14215






That's a very great sig. But could you make the tutorial abit bigger?
◄∞▐▬▬▬▬▬▬▬▬▬▬▬▬▬▬▬▬▬▬▬▬▬▬▬▬▬▬▬▬▌∞►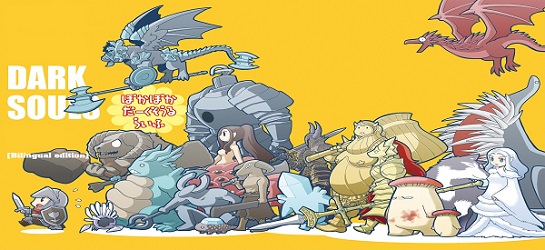 Rookie Pirate





Posts

: 537


Reputation

: 45
Bellies : 7635






@Awsan
uhm... just add some lighting to the eyes. (Use one of those star brushes (with hardness turned a bit down) on the glow areas, duplicate it twice, set one on overlay, one on soft light, and the third on screen. That's what I usually do. Oh yeah, and mess around with the opacity. 15-35% usually looks good.)
@gerafi
Thanks, and idk what happened. I made it in photoshop full sized, because i didn't re-size the screen shots of my sig...but I guess it got resized when I uploaded it. If I make a better tut, I'll try to upload it somewhere else.
◄∞▐▬▬▬▬▬▬▬▬▬▬▬▬▬▬▬▬▬▬▬▬▬▬▬▬▬▬▬▬▌∞►
Billy Talent references xD
i will try it..
Thank you!
◄∞▐▬▬▬▬▬▬▬▬▬▬▬▬▬▬▬▬▬▬▬▬▬▬▬▬▬▬▬▬▌∞►
Spoiler:
Shichibukai





Posts

: 1745


Reputation

: 142
Bellies : 14215






nice outcome but text didn't fit
◄∞▐▬▬▬▬▬▬▬▬▬▬▬▬▬▬▬▬▬▬▬▬▬▬▬▬▬▬▬▬▌∞►
Must accept the truth in our live.Disappear from my sight.Stupidity can't be cured
Yonkou





Posts

: 3872


Reputation

: 137
Bellies : 26967






Thank you, and yeah, I got that a lot

(I'll take it out if I ever us it as a sig

)
◄∞▐▬▬▬▬▬▬▬▬▬▬▬▬▬▬▬▬▬▬▬▬▬▬▬▬▬▬▬▬▌∞►
Billy Talent references xD

---
Permissions in this forum:
You
cannot
reply to topics in this forum